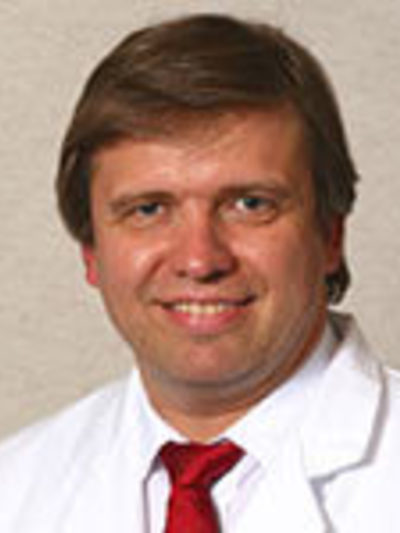 Michael Knopp, M.D., Ph.D.
Professor and Novartis Chair of Imaging Research, Dept. of Radiology
Room 430
395 W. 12th Avenue
Columbus, OH
43210-1228
Areas of Expertise
Cognitive & Computational Neuroscience/Imaging
Education
MD, PhD: University of Heidelberg, Germany
Residency: Radiology and Nuclear Medicine
Current Research Description
As PI and Program Director of the Wright Center of innovation in Biomedical Imaging, we are developing advanced imaging methodologies with a focus on human-sized equipment to assess morphology function and molecular pathways in the central and peripheral nervous system. The methodology focus is on high and ultra-high field magnetic resonance imaging using the most advanced capabilities such as multi-transmit and radiotracer-based neuroimaging using SPECT/CT and PET/CT as well as the development of an integrated PET/MRI system.
Current active research areas include:
neurofunctional imaging
imaging of traumatic brain injuries
quantitative diffusion-weighted imaging
fiber tracking
imaging of angiogenesis
response assessment during therapeutic interventions
imaging and characterizing multiple sclerosis
imaging of neurodegenerative diseases
morphologic functional correlation of diseases
microenvironment imaging to guide and assess therapeutic intervention
The Wright Center of Innovation in Biomedical Imaging and the Department of Radiology have a large portfolio of advanced imaging devices that enable the full spectrum of clinical, translational and preclinical imaging. The large portfolio of CT, MR, PET and SPECT devices is further supplemented with an extensive infrastructure to analyze and display images via the imaging core laboratory.
People Filters: