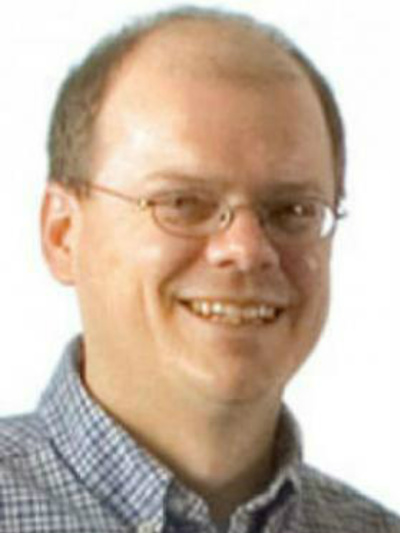 Paul Martin, Ph.D.
Associate Professor, Dept. of Pediatrics; Nationwide Children's Research Institute
Paul.Martin@nationwidechildrens.org
700 Childrens Drive, Room WA3023
Columbus, OH
43205
 
Areas of Expertise
Molecular and Cellular Neuroscience
Education
PhD: University of California, Berkeley
Postdoctoral Training: Washington University Medical School
Current Research Description
Dr. Martin's research is focused on the role of glycoyslation in synapse formation and muscular dystrophy. Dr. Martin discovered the expression of novel cell surface carbohydrate structures at the neuromuscular synapse, and has shown that overexpression of such structures in skeletal muscle can functionally compensate for the loss of proteins in the mouse model of Duchenne muscular dystrophy. The laboratory is currently designing therapeutic strategies, including gene therapy, to alter glycosylation in patients with various forms of muscular dystrophy. Additional work involves defining the function of proteins in forms of congenital muscular dystrophy involving defects in protein glycosylation. Other studies involve understanding the role of particular carbohydrate structures in the development of the brain, and the development of diagnostic and therapeutic reagents for Alzheimer's disease.
People Filters: