Each fall semester begins with a kickoff for the incoming neuroscience majors, with the first class starting in 2012.
2012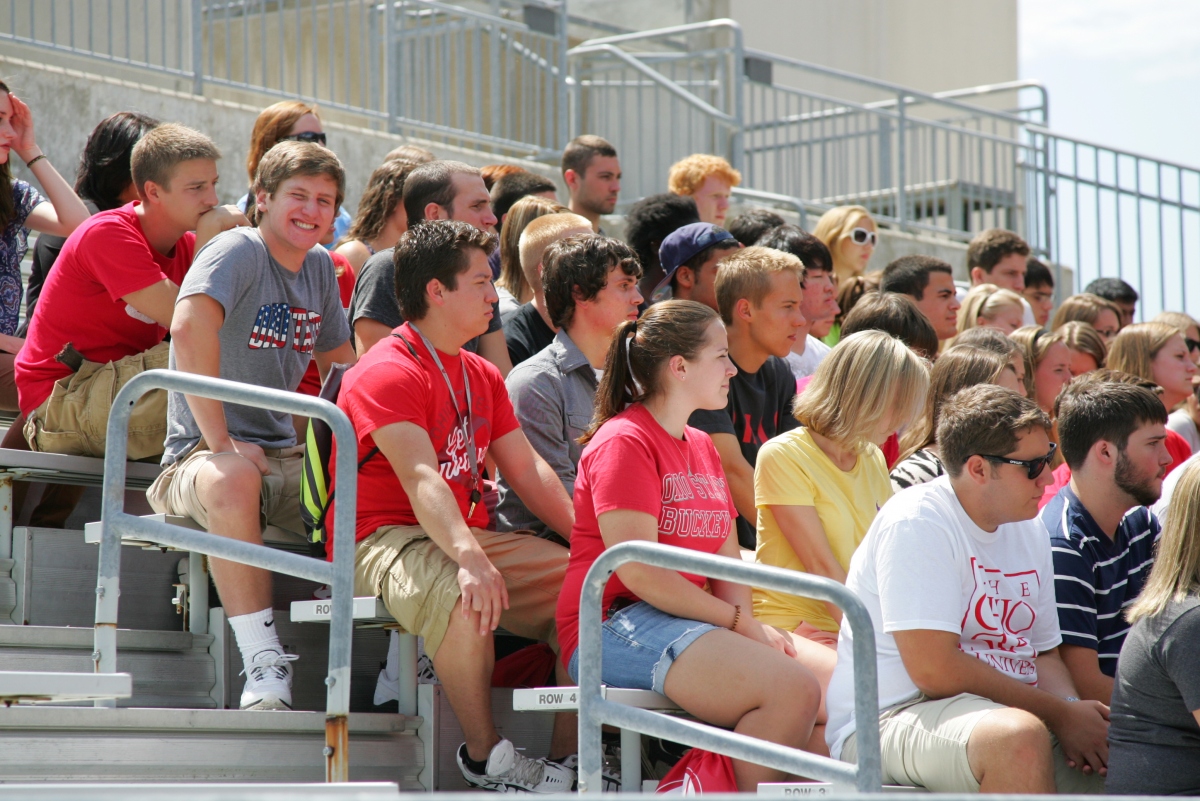 Neuro 1st Year students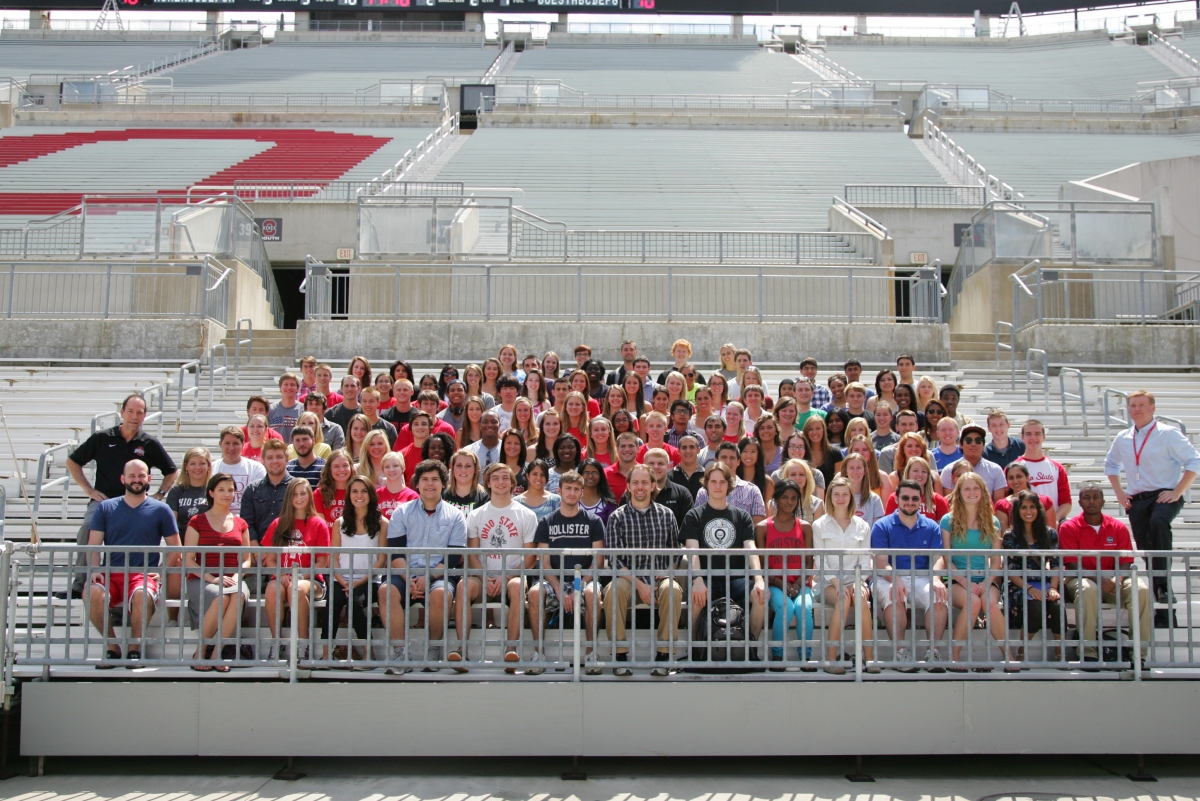 1st Class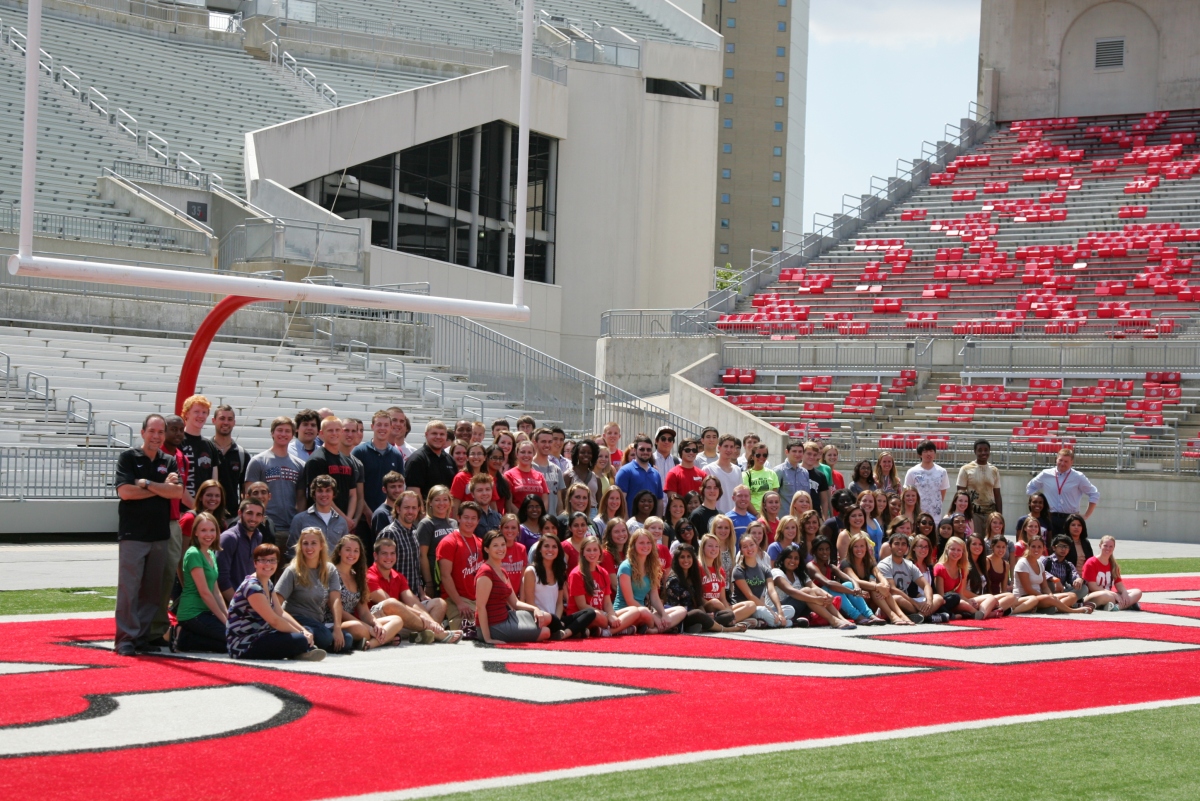 On the field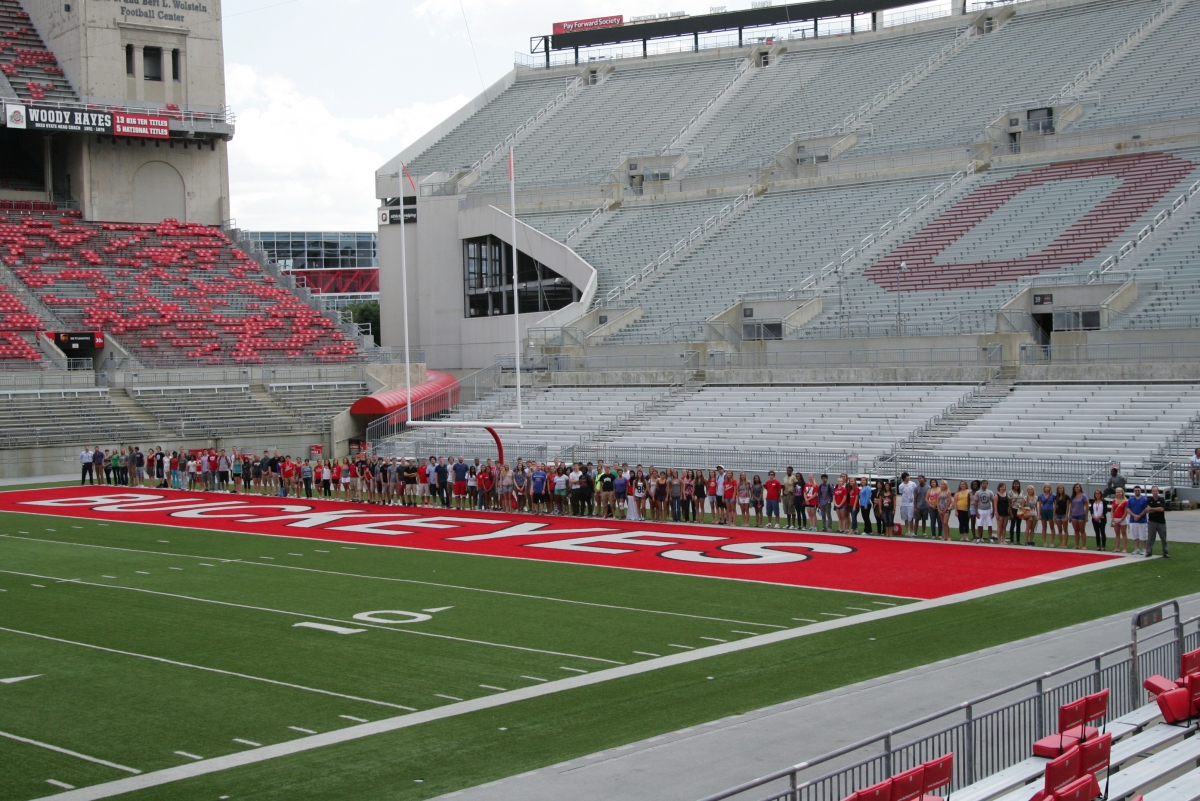 1st year line-up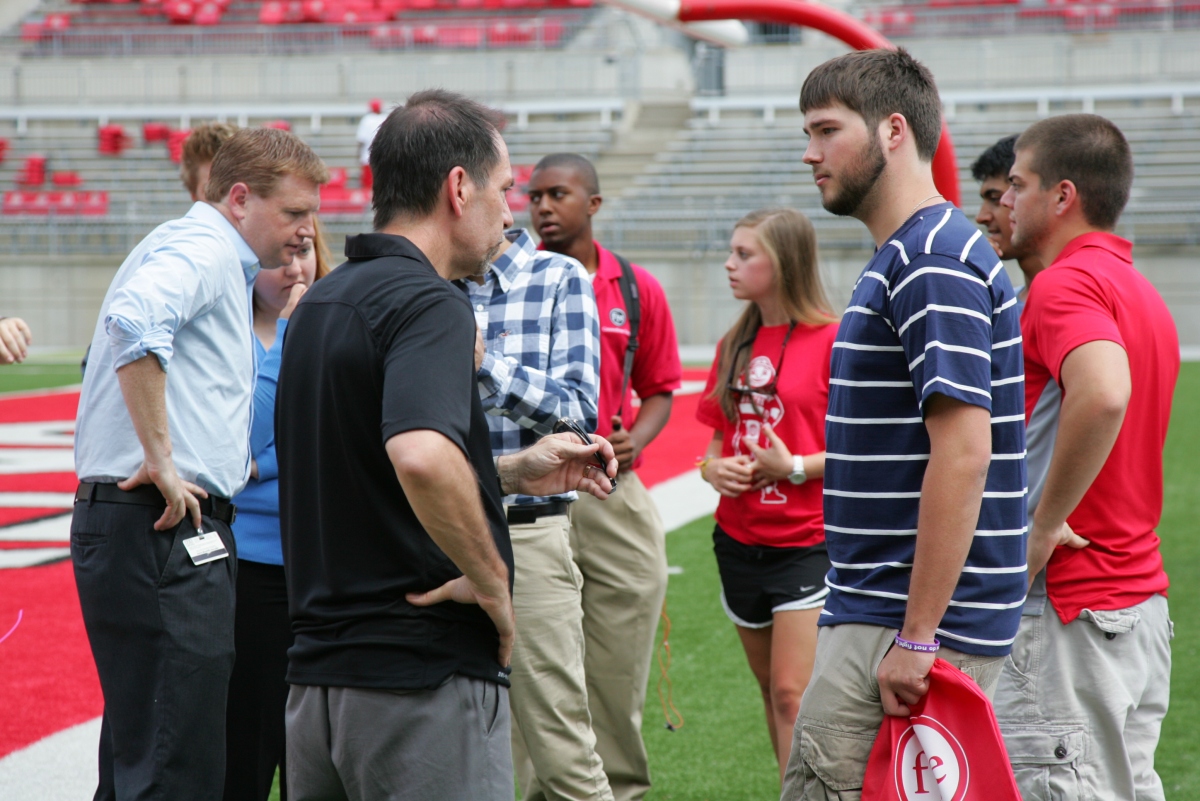 Dr. Charlie Campbell, our adviser, and Dr. John Bruno, our founding director.
---
2013
The incoming 2013 class
---
2017
For this incoming year we moved things from the stadium to the Oval and brought in some fun, games, and ice cream.
The neuroscience ambassadors help sign people in and serve ice cream