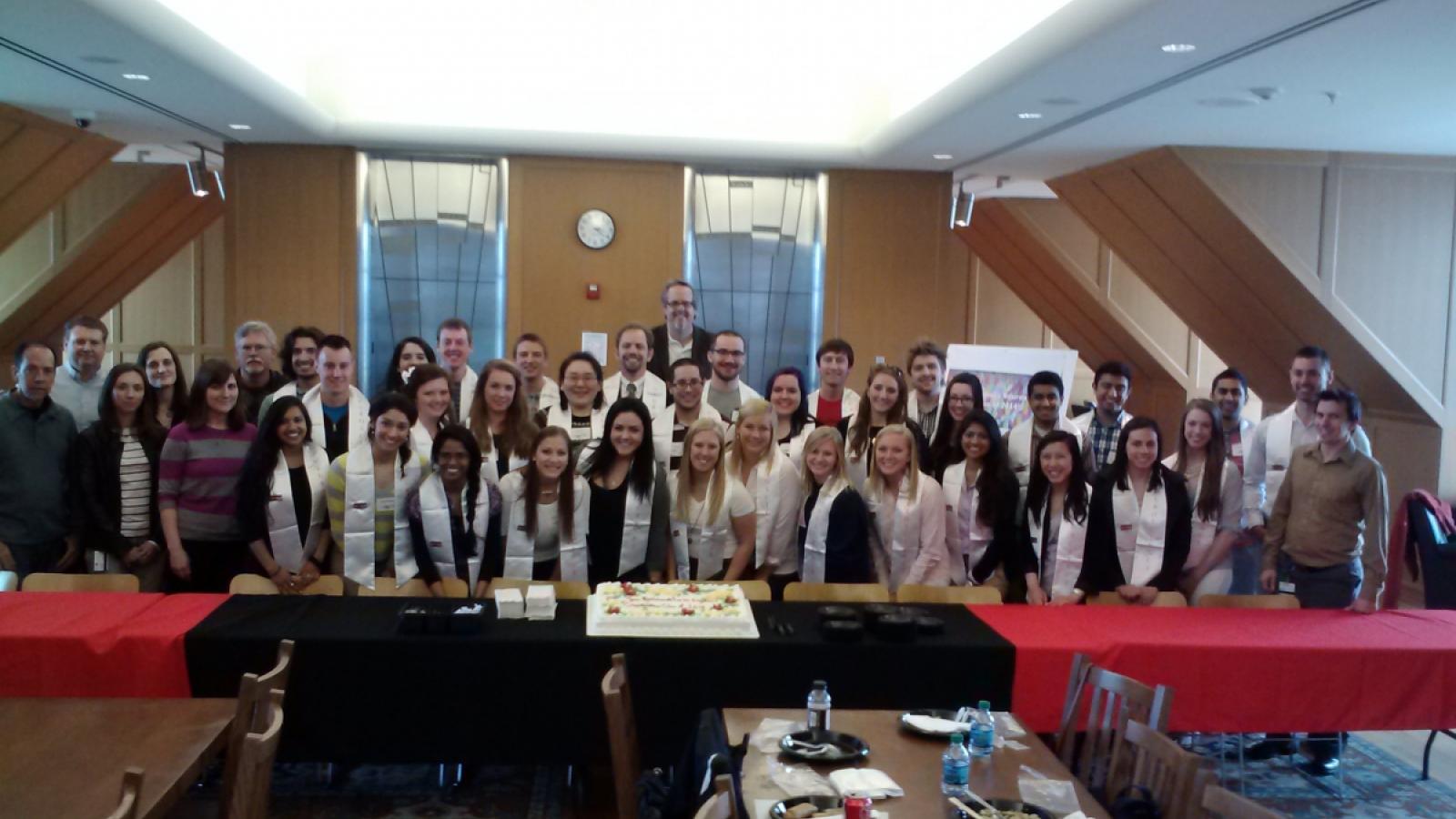 Body
Fifty students graduated from OSU in Spring 2014 with Bachelors of Science degrees in Neuroscience. Graduates were provided with an exit survey to which 80% responded with information regarding program satisfaction, research participation and future plans.
General
Mean Estimated Cumulative GPA: 3.49
Research: 80% participated in research for an average of 3.54 terms
Program Satisfaction: Students were asked to rate their perceived preparedness for achieving their future goals from 1 (not at all prepared) to 4 (very prepared). The average response was 3.62 indicating that most students felt prepared or very prepared for the future after the completion of the program.
Graduate/Professional School
Medical School Acceptance Rate: over 80% in 2019
Eight students applied and were accepted to MD or DO programs. Two of these students were accepted to MD/PhD programs. (2018)
Professional School Acceptance Rate: 100%
Four students applied and were accepted to professional school (Occupational Therapy, Physical Therapy, Masters in Nursing & Physician's Assistant) (2018)
Graduate School Acceptance Rate: 83%
Six students applied and five were accepted to graduate school (PhD in Neuroscience, Masters in Medical Sciences & Anatomy, Masters in Computer Science, Masters in Social Work, & Masters in Public Health) (2018)
Employment
73% of students not going straight into graduate or professional school have plans to do so with an average of 1.22 years planned between graduation and enrollment in post-baccalaureate programs. Most of these students plan to work and gain professional experience and many secured full-time employment prior to graduation. Types of positions offered to our 2014 graduates include: physician scribe, laboratory technician, patient care associate, medical sales, mental health aide, AmeriCorps, & field marketing. 12% of respondents have no plans for additional education.