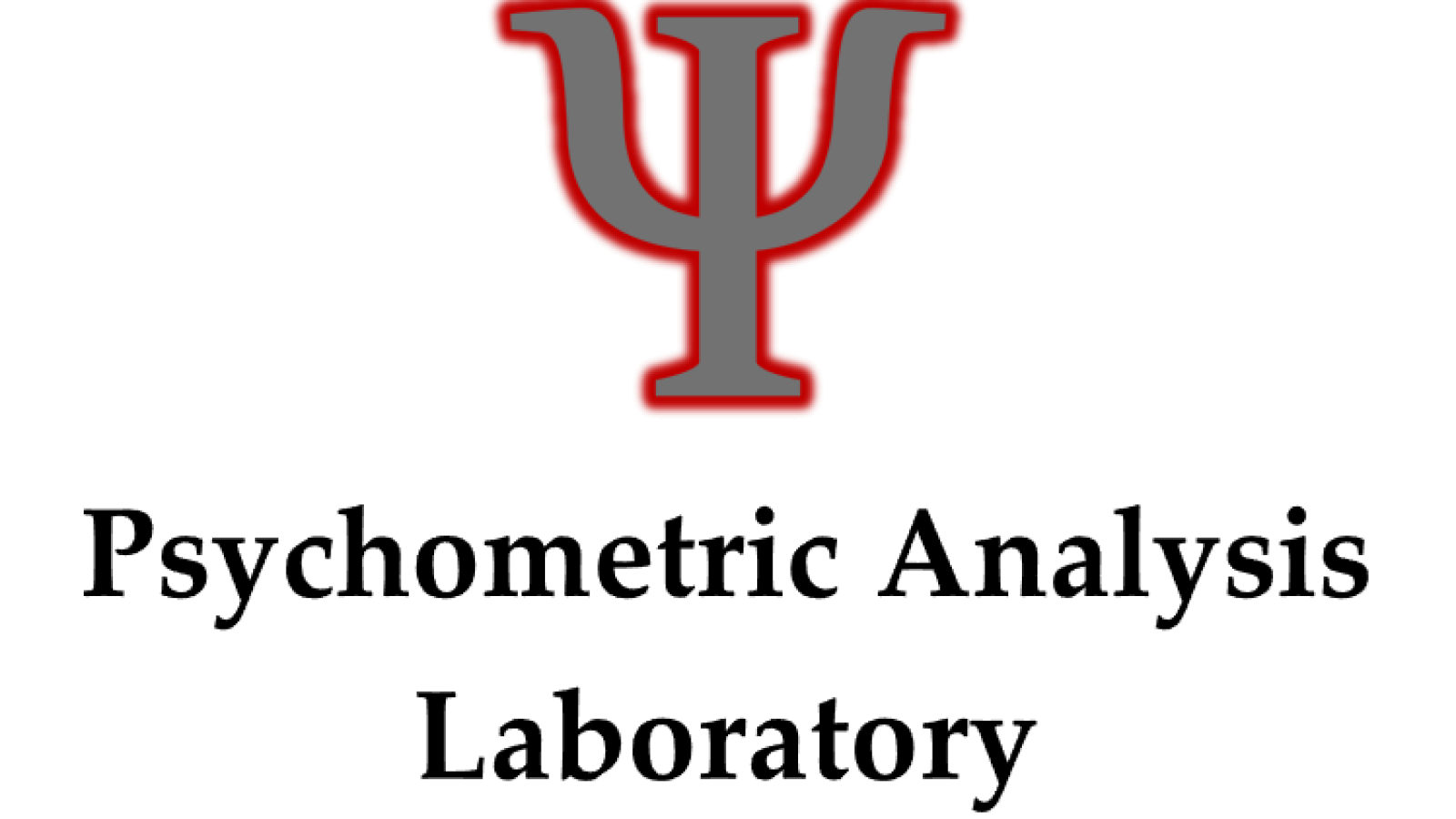 At the Psychometric Analysis Laboratory, we are dedicated to unraveling the intricacies of psychological measurement. Our mission is to provide expert scale construction, instrument validity and reliability analysis, and an array of psychometric examinations to unveil the true potential of psychological scales and inventories. With a relentless commitment to precision and excellence, we offer services that are essential for any researcher, clinician, or organization looking to assess and measure human behavior, cognition, and emotion.
Our Key Services:
Scale Construction: Crafting reliable and valid measurement tools is an art, and we are here to help. We design psychometrically sound scales tailored to your specific research or clinical needs. Whether you're developing a new assessment or adapting an existing one, we help find evidence of your instruments' reliability and validity.
Instrument Validity Analysis: Our laboratory is equipped with cutting-edge tools and methodologies to assess the validity of your psychological instruments rigorously. We help you understand whether your assessment tool accurately measures what it intends to, ensuring the results are a true reflection of the psychological constructs under investigation.-
Reliability Analysis: Consistency is key when it comes to psychological measurements. We employ advanced statistical techniques to evaluate the reliability of your instruments. You can trust our comprehensive analyses to ensure that your assessments yield consistent results over time and across different populations.
Psychometric Property Examination: Beyond scale construction, validity, and reliability, we offer a suite of services to examine and fine-tune the psychometric properties of your scales and inventories. Whether it's assessing factor structures, item response theory, or differential item functioning, we provide you with a holistic evaluation of your measurement tools.
Why Choose Us?
Expertise: Years of experience with psychometrics, statistics, and psychology, ensuring quality and accuracy in all analyses.
Customized Plans: We tailor our services to your specific needs, providing you with a customized approach to psychometric analysis.
Confidentiality: We prioritize the confidentiality of your data and ensure that your research remains secure throughout the analysis process.
Timely Results: We value your time, and our efficient processes ensure you receive results in a timely manner, helping you move forward with your research or assessment.
Collaboration: We love fostering a collaborative environment that promotes excellence in psychometric analysis.
Unlock the full potential of your psychological assessments with the Psychometric Analysis Laboratory. We are your steadfast partners in the journey of understanding and measuring the complexities of the human mind. Contact us today to embark on a transformative experience in psychometrics!
Dr. Charlie Campbell
Phone: 614-292-8512
Email:  campbell.601@osu.edu