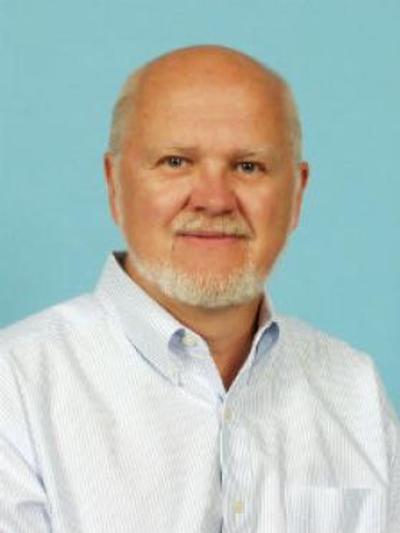 Jack Boulant, Ph.D.
Professor, Dept. of Physiology & Cell Biology
201 Hamilton Hall
1645 Neil Avenue
Columbus, OH
43210
Education
PhD: University of Rochester
Postdoctoral Training: Yale University
Current Research Description
Within the brain, the hypothalamus controls several regulatory systems including the control of body temperature, blood pressure, body water, feeding and reproductive activity.  Our previous studies show that some hypothalamic neurons sense changes in temperature, osmotic pressure, glucose and reproductive
hormones.  These neurons can be affected by fever-producing agents, such as interleukin-1 and prostaglandins.  In addition, some neurons show circadian
changes in their firing rates and temperature sensitivities.
These experiments characterize neurons according to their responses to temperature and various perfusion media which test each neuron's sensitivity to osmotic pressure, glucose, reproductive hormones, fever-producing agents, neurotransmitters, as well as substances affecting cyclic AMP and the synaptic connections between nearby neurons.  These studies provide an understanding of how hypothalamic networks function in a host of regulatory systems necessary for homeostasis.  They also provide cellular explanations for the role of these neurons during thermal stress, exercise, fever, dehydration, malnutrition, menopausal hot flashes, and drug applications.
Dr. Boulant is NOT taking undergraduate research assistants at this time.
People Filters: